An Independent Advantage
We are Independent Agents in Boise, Idaho, free to choose the best carrier for your insurance needs. We do not work for an insurance company; we work for you. We work on your side when you have a loss and follow through to see that you get fair, prompt payment and service. Associated Insurance Services represents a carefully selected group of financially strong, reputable insurance companies. Therefore, we are able to offer you the best coverage at the most competitive price.
What is an Independent Insurance Agent?
When you decide to buy a car, you wouldn't purchase the first one you see. What if one day the automobile industry decided to make only one type of car, one make and one model. You wouldn't have a choice!
The same situation holds true for insurance. You need insurance to drive a car, to purchase a house, to protect your family's financial future and to run a small business. But if there was only one insurance company that offered only one type of insurance, you wouldn't have a choice. The only solution would be going to that one company.
With an independent insurance agent, you have choices. Independent agents are not tied to any one insurance company. One of the advantages of using an independent agent is that he or she works to satisfy your needs. You are using an expert for an important financial decision.
An independent agent has several companies that he or she can approach to get you the best coverage at the best price. And your independent agent will know the companies with the most efficient claims departments to recover your losses as quickly as possible.
When you buy insurance, you want an advocate who will properly assess the risks you face and give you an objective analysis of the marketplace, because it's up to you to make the final choice.
Where We Started
Our parent company was founded in 1979 by a group of Idaho logging and wood products hauling contractors who believed that by banding together, they could solve many of their industry's safety issues. They committed to high safety standards and professionalism, and they initiated the formation of a workers compensation insurance company called Associated Loggers Exchange, a non-assessable reciprocal insurance company owned by its policyholders. Fast-forward 26 years and these same contractors found themselves benefitting from their commitment to safety and the success of the insurance company they helped create. The board of directors of Associated Loggers Exchange decided to take their commitment a step further and open an independent insurance agency that would specialize in their industry, developing insurance programs that would fit their needs better than any other agency could. They formed Associated Insurance Services in 2005 to work with the unique needs of the forest products industry. Now, not only does the group have industry experts advocating for them for workers compensation insurance, but their trucking, equipment, general liability, and surety bond needs are prioritized too. Our forest products clients are also our owners, as policyholders of Associated Loggers Exchange.
Where We Are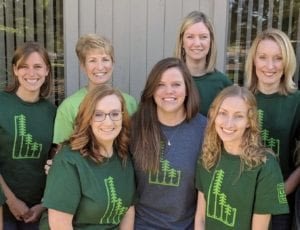 We recognized long ago that our insurance expertise runs deep, extending far into other industries. By bringing our same commitment to excellence and specialization to a broader group of clients, we can better serve our original clients too.
Today, in addition to the forest products industry, our agency also specializes in construction, trucking, manufacturing, auto repair, and professional services. We are well diversified, affiliated with premier insurance carriers, and able to offer coverage for almost any commercial venture. Additionally, we have a personal insurance specialist who assists clients with coverage for their homes, vehicles, boats, and much more. And since every employer knows it can be challenging to find and keep talent, we also have an employee benefits agent who writes health, dental, disability insurance, and more for groups.
Where We're Going
Here at Associated Insurance Services, we pride ourselves on being the best at what we do. We live and breathe our Mission, Values, and Guiding Principles every day. We are proud of our Idaho roots and unique story. We are one of only a handful of local, Idaho-based insurance agencies left.
As we look to the future, we are positioning ourselves for the long-term.
We realize that an insurance policy is only a small component of a business's risk management program. Business owners also need guidance through the complexities of OSHA compliance, employee training, human resources, contract management, and so much more. We are committed to going beyond insurance. Our proprietary risk management solution, PEAK360, uses a variety of techniques to identify, measure, and reduce risk, while enhancing an organization's performance through non-insurance solutions. Learn more about PEAK360 and the value it offers your business here: