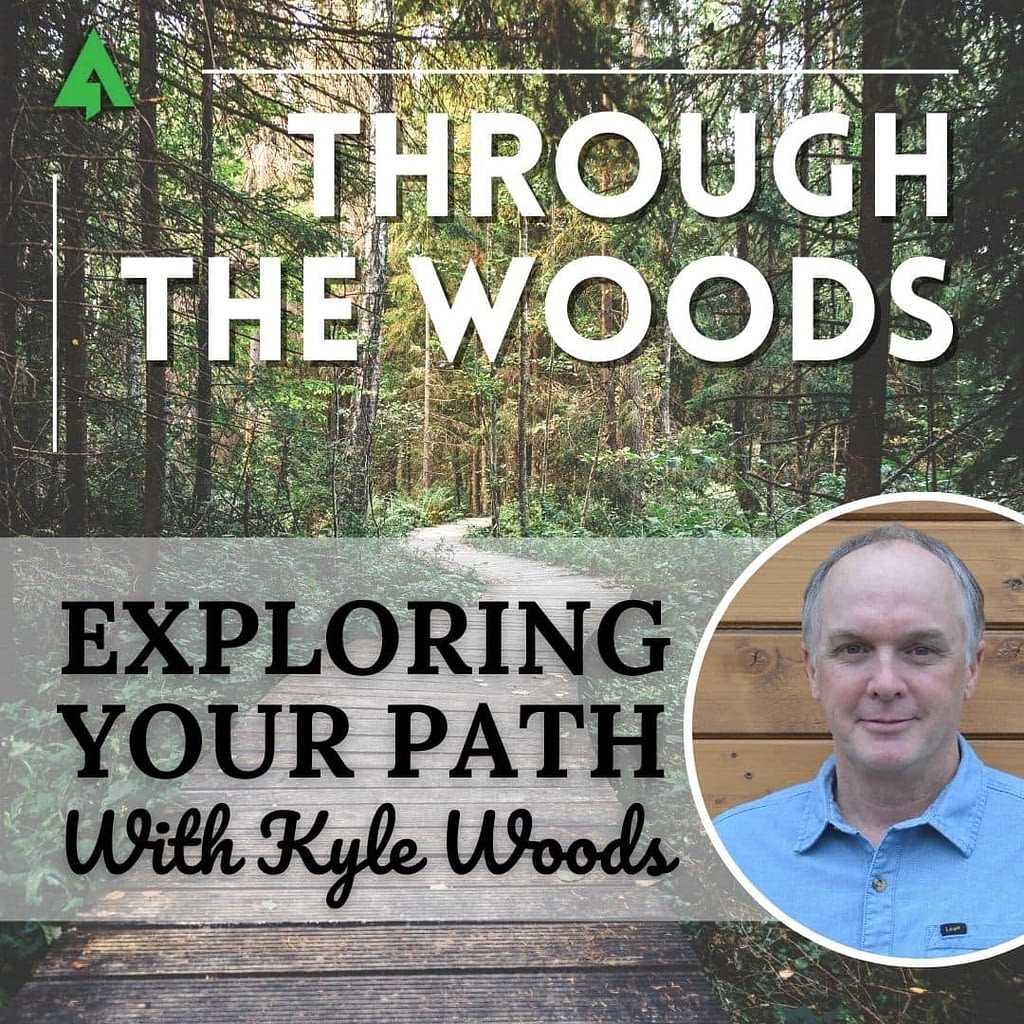 Through The Woods Podcast
Hosted by Kyle Woods, CIC, CRM, CRA
Every business has a story. The dream that started it all, the challenges that have shaped it through the years, and the visions of what it could become. The thing Kyle Woods has loved most throughout his 30-year insurance career is meeting new people and hearing their stories. Now he is inviting you to join him as he sits down with Idaho business owners and community members to explore the paths that led them to where they are now, what they've learned along the way, and where they plan to go in the future.
Episode 1: Katie Baker, Executive Director of FARE Idaho
Kyle is joined by Katie Baker of FARE Idaho to learn about the organization that represents food, agriculture, restaurant, and beverage establishments across Idaho. Listen in as he explores how the organization started, how they support their members by promoting farm-to-fork relationships, and how she got the nickname "Farmer Katie."
Episode 2: Moya Shatz Dolsby, Executive Director of the Idaho Wine Commission
Kyle hosts Moya Shatz Dolsby of the Idaho Grape Growers & Wine Producers Commission to discuss the wine industry in Idaho. Tag along with Kyle as he learns about the history of the industry, the impact it has on Idaho's economy and how the Commission continues to promote and foster growth. From public service to serving the wine industry, Moya is dedicated to the success of Idaho wines.
Episode 3: Lorin Port of OneAbacus
Like many newer Boise residents, Lorin's journey starts in California and the pandemic propelled her family to make the move to Idaho. Now she is using her accounting expertise to help Idaho businesses and farmers take advantage of the Employee Retention Tax Credit. Join Kyle as he learns how business owners can qualify for the credit and how it works in conjunction with PPP loans.
Contact Lorin Port for questions or help with the Employee Retention Tax Credit: Lorin.Port@gmail.com or (760) 845-3808
Episode 4: Jake Black, Lost Grove Brewing
Born and raised in Boise, Jake always found himself returning to Idaho's capital, no matter how far he traveled. Jake's experiences from Boise, to Portland, and all the way to Nicaragua, led to the start of Lost Grove Brewing. In this episode, Jake talks about upcoming events at Lost Grove's Lusk District location, their new location in Hyde Park, and how they earned both B Corporation and Carbon Neutral Certifications. Cheers to Lost Grove on all their success!
Website link: Lost Grove Brewing
Episode 5: Sheila Francis, Executive Director of Idaho Brewers United
Another boomerang Idaho resident, Sheila Francis found herself back in Boise after living in Austin, TX and Chicago, IL. Her experiences away, along with her time helping her brother with his new-at-the-time brewery, led to the start of Idaho Brewers United in 2012. The goal of IBU is to help the brewery industry through legislation, education, and promotion. Grab your pint glasses and join Kyle and Shelia as they talk all things beer in this episode, from barley and hop production to the alcohol excise tax.
April is Idaho Craft Beer Month! See what IBU has in store: https://idahobrewers.org/idaho-craft-beer-month
Episode 6: Andrew Cull & Steve McCormick, Agema Labs
Kyle is joined by Andrew and Steve from Agema Labs, and their diverse team loves problem-solving. In fact, it's their specialty! They know starting a business isn't easy and their goal is to help struggling business owners reach their potential by identifying inefficiencies, building business processes, and coaching management to make the right strategic decisions for their business. Listen in as Kyle, Steve and Andrew discuss the backgrounds of Agema and their team, the programs they offer, and the importance of people in the technological world we live in.
If you got a problem, yo, they'll solve it! agemalabs.com